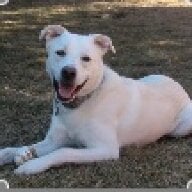 Joined

Oct 11, 2008
Messages

1,878
So... I''ve been thinking on & off about bridesmaid gifts.
I don''t want to do jewelry or purses or spa gift certificates but wanted something sort of unique and fun... And... I got the idea to get...
Cute, customized, monogramed APRONS!
Haha... I''m sure some of you are thinking, "She. Is. CRAZY. Who would want an apron!?"
All of my BMs have recently moved out into "the real world" and each lady loves to cook and bake and be (relatively) domestic... And & know at least two of the four have looked into buying aprons (because I''ve been shopping with ''em when they''ve done so!

So, if you don''t think an apron is totally nutty... What else would go with it? My budget caps at 60 per BM, leaving about $30 for the second gift. It doesn''t need to directly relate to cooking/baking/etc, but I would like for it to be cohesive. Maybe a piece of jewelry (eh) that matches colors in the apron fabric? Or a cute brooch? Or... Any other ideas?