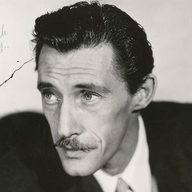 Joined

Jun 26, 2007
Messages

3,104
I know I'll have to go if I can. I bought some small opals, and a rose quartz stone...and of course, I feel good about having indirectly purchased from them ( the brooch was a surprise gift) because they struck me as true, old school artisans following a love of jewelry and stones matching individuality of their things.

I fear that many of such artisans might be slowly disappearing as, in general, on a mass scale, people chose more mass produced things and/or popularized looks. So, I feel best about jewelry purchases when supporting such people because how tiresome/Impersonal would things be without their contribution to the world?
I always say "Support your local artists". I really wish more folks would think this way.
If you can get something done locally, and give work to local artists, you are helping funds stay in your community. It's a win/win!
And it's so easy here in NM. We have such a vibrant art scene. There are so many people doing jewelry, painting, glass, pottery, music, fiber art, photography, printmaking..........the list goes on and on.