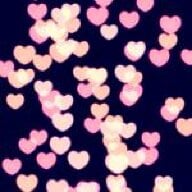 Joined

Nov 19, 2007
Messages

4,568
Every Friday at work, we alternate bringing in breakfast for 20-ish people. People usually get donuts and bagels. I''m trying to switch it up a bit with yogurt parfaits and homemade blueberry muffins.

I have a blueberry muffin recipe that is wonderful, but the problem is, I cannot find it!!! I know it has butter (no shortening), sour cream, lemon rind (no lemon juice), no cinnamon. These muffins are perfect. Buttery and cakey on the inside, with a nice almost crispy exterior.

I tried to find similar recipes on-line last night, but couldn''t locate one that was exactly the same.

So, do any of you have a fabulous blueberry muffin recipe? Or, perhaps you know of a recipe website where I can search by ingredient?