Hi all,
I've recently purchased a blue sapphire to fit a setting I have and I'm a newbie to colored stones and would love your thoughts on it. The color is very nice medium blue. When I tilt it in at the same angle in any direction I see a transparent area but otherwise I don't really see a window affect when I look straight down at it. I don't know if it has other issues that are concerning but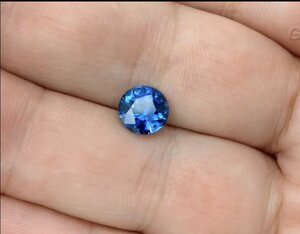 t I'd be interested to see what you think! I took pictures in all different kinds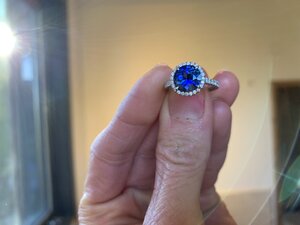 light. You'll see the transparency issue in a couple of the photos.