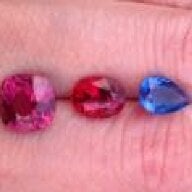 Joined

Mar 18, 2009
Messages

6,724
There's been a lot of interest in both blue sapphires and cobalt blue spinels. In blue sapphires, top trade color is considered to a medium dark with a slight purple modifier, like silksapphire's lovely stone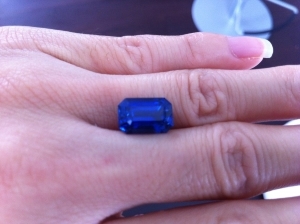 Top color in cobalt spinel, however, is very different, as shown in the picture from Pala. It's a highly saturated medium blue. To me it almost looks like it has a slight green modifier.
Does it look like that to you?
I am really bad at green modifiers (as LD knows).