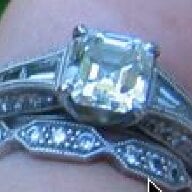 Joined

Jul 27, 2005
Messages

11,534
A creative pal & I who go waaaaayyyyy back are considering working on a blog project together & we''ve been kicking around some ideas. Was wondering if my Pscope pals might weigh in & help me hash some things out.
Its not PC, but we''re both 40+ long time career women who''ve found themselves somewhat suddenly in the strange land of "child-free housewife". We''re unprepared, uncomfortable & lazier than we''d like to admit. Its kind of funny, but maybe only to us? Maybe its not so sympathetic? I''m trying to get some perspective. We''d both much rather be working but our freelance gigs have slowed to a halt in this economy & even part-time retail/temp/etc jobs are impossible to find. We''re both so lucky that our SO''s are working & can float us temporarily ... so we wouldn''t be having a large scale whinefest. Its more: this is absurdly 180 degrees from where we were five years ago or where we''d EVER thought we''d be. Fish out of water kind of thing.
So my questions are:
1) would you possibly find the exploits of ridiculously child-free new age "housewives" funny? (Or just indulgent navel gazing)
2) would you be turned off by the idea of embracing "laziness" ... i.e. "Lazy Gal Dinners" "Lazy Gal Decorating" "Lazy Gal Romance" "Lazy Gal Housework" "Lazy Gal Penny Pinching"
Maybe the combo of the two is too much? Like, if we "get" to be "housewives" at least we should be Energetic & Excited & Perfectionsitic about it? Thoughts?
**ducking already ** (but I can take it

)