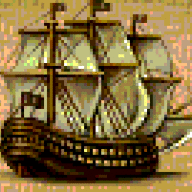 Joined

Nov 6, 2006
Messages

46
I have a few problems with regard to the proposal: (1) I'm a smart guy but pretty low on the creativity scale when it comes to a "blank slate" situation; (2) she knows it's coming. There is no surprise. She knows everything about the ring, even its anticipated shipping date and arrival date (slipped by one day). And she knows I post on these forums so she might even see this. And we are not going to wait for the proposal because we are moving ahead with marriage counseling, wedding plans, and so forth (no rush to marry but no need or desire to wait unnecessarily either). To make her wait even one day for the proposal would be unnecessary and maybe even a little cruel (gives her one less day to tell and show family and friends, especially with the holiday season upon us).

She was hoping that it would be by the water, but that just means that it's a total giveaway when I ask her to dinner at a place by the water.

I don't feel obligated to make a big show, and my time constraints limit me from doing something huge like arranging for a public proposal at a hockey game (and that wouldn't be "us" anyway). Thanks, PSers!