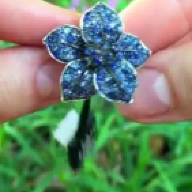 Joined

Nov 14, 2015
Messages

1,148
Hi guys
Thought I'd start a new thread because I'm just going to have more and more newbie questions the deeper I look into opals.
First, anyone able to recommend a few online places I can concentrate my search?
Second, a solid black opal that has a massive face up area and is not very deep at all, will it be as 'durable' or last as long (I'm planning to pass my jewels down through the generations
especially
this one

) as an opal with the same caret weight but like half it's face up size and double it's depth. Basically the thinner the opal, is it bad?
Thank you!!!