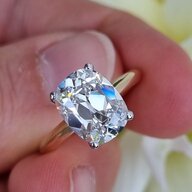 Joined

Jun 30, 2015
Messages

861
Hi!
I really like this Beverley K pendant,
http://www.beverleyk.com/all-diamond/c832-a-d-d-d.html
Picture:
I have some questions re Beverley K quality and would love your feedback.
* How is the quality of their pieces/workmanship..? Is it ok or should I look at pendants elsewhere?
* How is the quality of the melee? Since the pendant is really small (.22 ct) I was thinking of asking them to change the stones to single cuts, any experience of this? They haven't replied to my email asking if this is possible at all, but I will of course ask a vendor when the time comes to buy it...
I know Pearlmans sells Beverley K. Any other vendor you would recommend?
... and finally. Do you have any other recommendations re where I could buy a similar pendant? I am not dead set on Beverley K or this particular pendant, although I do like it.
Thank you!