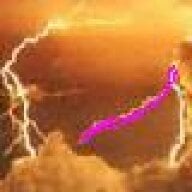 Joined

Nov 1, 2003
Messages

23,295
Interesting turn to the conversation.
As a diamond designer I am very concerned with cutters being able to consistently reproduce my designs the way I want them.
Fancies in a lot of ways are cutters diamonds now.
The best ones require the skill of the best cutters.

Where a good process and good training can produce top end rounds in a more assembly line approach fancies require higher skilled workers. That is not to say the artisan approach cant be done with rounds it is just less common these days.

I am following Sergey''s work in this area with great interest because it is the next step in mass production of complex and precision designer diamonds.
Today the catch 22 of designer diamonds is the smaller artisan based shops have a very hard time getting the rough they need and the larger players lack the artisan cutters and or the incentive to produce smaller runs.