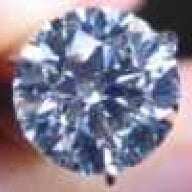 Joined

Nov 29, 2006
Messages

804
I am starting to think ahead to how best to clean my e-ring once it arrives and he pops the question.
This is the setting:
http://www.whiteflash.com/Engagement-Rings/Styles/Diamond-Settings/Diamond-Channel-Set--0-50ctw-_620.htm
And my diamond is 1.24ct in a 4 prong setting
What is the safest and most effective way to clean this? I was thinking about buying a Sharper Image US but don''t want to risk the melee falling out during the cleaning? Is a steamer good enough? I want to keep it REALLY clean.
And finally, what if any suggestions do you all have for me as far as inspecting the setting and making sure everything is "perfect" when it arrives?
Thanks everyone,
hikerchick