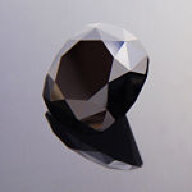 Joined

Jun 2, 2011
Messages

54
Hi, everyone! I posted a while back about perhaps an aqua or something similar for my e-ring, but since then I have done more research, and I think I've fallen for spinels! I feel like it will be a bit more durable for the kind of setting I'm looking at. So here is my new issue- I'm a picky girl and I need some direction in helping me find a place to find what I'm looking for! Here is what I'm hoping to get:

Cut: square cushion
Size: 10-12mm
Color: LIGHT lavender (I don't want a dark color)

So far, I have been having trouble finding that large of a size, and if I do, it's extremely saturated or a different color than I'm looking for. And if I find the right color, it's smaller or a rectangular cushion. Am I being TOO picky? Is what I'm asking out even out there?

I know that I can ask to have one cut for me, but I'm just not sure where to start or what the cost or process might entail or if the rough is available. And now that we are planning the wedding, I'm hoping to find something in the near future, lol! Thanks for any help you all can give me!