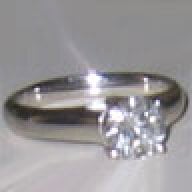 Joined

Nov 8, 2005
Messages

3,136
I think DH and I are going to have to buy a new mattress. He is an "active" sleeper, and lately when he rolls over or kicks, the whole bed moves and wakes me up. This is just not working!

Remember those ads where they drop a bowling ball and the person doesn't feel it? Well, I need one of those that will work for a ~200 lb bowling ball.

Does anyone have a mattress they love, especially one that minimizes motion? I don't think we need a "sleep number" type, as we both tend to like the mattress about the same firmness. I was looking at the Tempurpedic. It looks awesome, but is so expensive! Anyone have it, and does it live up to the hype?

Many many many thanks!