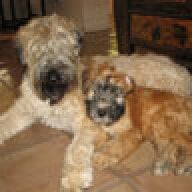 Joined

May 21, 2006
Messages

551
I remember that InStyle magazine puts out a Reader''s Choice edition with "the best of"...everything...
I only wish I remember what month it is and when it''s coming out!

Does anyone have any good suggestions for a nice hairspray for updos? One the smells nice, isn''t too sticky, but still has great hold??? I didn''t love the one my hairstylist used on our practice day (too sticky and heavy), so I''m hoping to bring one for her to use on the wedding day.

Thanks!