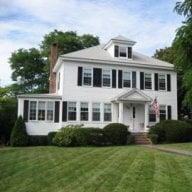 Joined

Nov 19, 2006
Messages

1,286
Hello all!
Many of you chimed in on my issue with my anniversary gift... https://www.pricescope.com/community/threads/what-to-do-when-you-dont-love-a-gift-from-your-guy.58070/
Well, in addition to being the most understanding boyfriend ever, this weekend my guy planned a whole "4th Anniversary Extravaganza" on Saturday. He wouldn''t tell me beforehand, wouldn''t even give me a clue, he just said to be ready at 9:30am on Saturday.
When he got to my house to pick me up, he had an "Itinerary" printed out for the whole day. Here''s how it went (the general idea, left out the specifics):
-First, swedish massage and hot stone treatment at a European Day spa here in LA
-Then lunch at one of our favorite restaurants in LA
-Then :::Celebrate like it''s 2003 (the year we started dating) by going back to my college town:::
-Frozen yogurt at my favorite shop that you can only get in this one place...we went there all the time in college
-A movie (Music and Lyrics...really sweet and funny)
-Dinner at my favorite restaurant from when I was in college
The restaurant also happens to be right next to where we met for the first time
It was sooooo romantic and so thoughtful and planned out...I was completely blown away...and we were both really full at the end of the night...
(I even mentioned I might post about it on PS...he was like, "Don''t do it...they''ll be like ''what, no ring?!''"" hehehehe)
Just had to share with you guys