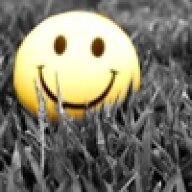 Joined

Jul 25, 2006
Messages

1,864
For purchasing decisions, which is better for someone at my rudimentary level? I am okay looking at the images, but have always just looked at the IS photos and have never used an actual
idealscope
myself. I plan on purchasing the light box also. Would buying the expert scope maybe make things easier to look at? Or, if I already have a loupe (which I do), does the 10X mag on the expert scope become redundant? Would having the 10X mag make it more difficult to evaluate an
idealscope
image if it were a heavily included stone? (meaning that the magnified schmutz would interfere with the pic?) Does the magnification make it difficult to see the entire stone at one time? Is the ability to use either scope stone size dependent?
Would purchasing the expert one make it easier to take pics that I could later post for PSers to evaluate? (provided I can figure out how the heck to post those)
Do you think ASET would add anything to
idealscope
for a RB or do you think that would be overkill?
Can either one determine if there is painting/digging? If I understand correctly, GIA will mention painting/digging on their report, but AGS will not?
Thanks!