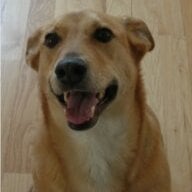 Joined

Mar 26, 2006
Messages

13,427
Zestfully, Jon and Vicki are really lovely! Jon said his mother actually picked out the ring that I won.


Athena, it was great to see you -- as always! And YOU are the gorgeous one!


Fortekitty, I hope you and the hubs had a wonderful time on the rest of your trip!


DS, Thank you -- and also thank you for putting dinner together on Friday night!


MSOP, LOL, if anyone found my phone right now and went through the pics they would see about a zillion of this ring!


Thank you Lovedogs!


Alex, it is SO detailed, and I'm doing a poor job of posting pics that do it justice.


Pinkgems, it's not a style I've ever considered but once I got it on my hand I was in LOVE!


Brightice, so fantastic to catch up with you!


Thank you MR148th!


Pinto, it IS pretty amazing!


Laila, it's a little big but I put a rubber donut thingy on the band (impatient man's answer to ring sizing, ha ha!) so I can wear it. Works like a charm!


Yimmers, if you don't do gel I used to have another OPI regular polish color that was very similar too. It's my new go-to/


Gemgirl, it is a lot of coverage! It doesn't look so "big" in real life though because all you see is sparkle!


Thank you TYTY and Arkeib!


Rockinruby, as far as door prizes go the PS GTG is amazing!


Thank you Azstonie!


JDDN, no lack of finger coverage here, that's for sure!


Missy, if I get DSS with this beauty I've got SERIOUS problems!