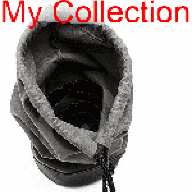 Joined

Jul 18, 2011
Messages

35
I'll lead off with the important part: Which of these would you prefer in a halo e-ring?
http://rockdiamond.com/index.php/je...l-light-yellow-strong-blue-fluorescence-r3955
http://www.goodoldgold.com/diamond/7557/
Or here's the one I already had my eye on, and this is the setting style I'd be after:
http://rockdiamond.com/index.php/je...ight-yellow-vvs2-old-mine-brilliant-gia-r3953
I would have put this in my other "searching for..." thread, but I figured this specific topic might help someone in the future, as I didn't turn up much in the way of chunky cushion cut yellow diamonds in a search.
So, I haven't seen any in person, but the more I stare at photos and videos of the old mine "chunky" cut cushions, the more I like them. In a colored stone, they do seem to cause a more noticeable zoning effect. But I'm told that a photo will "freeze" that particular color concentration, whereas it's better and more dynamic in person (i.e., in motion). Can anyone here speak with experience viewing and comparing the older style cushion cuts in colored diamonds?
My concern in the first one is mainly the fluorescence. David captured a great photo a ways down on the page that shows the "worst case scenario" of color and clarity on that stone. Certainly it will look fantastic in most lighting once set. It's so hard to judge color in these natural yellow and fancy light yellow stones in photos. The
GOG
stone indeed looks pretty faint. So what do you guys think? Stick with that set stone from DBL or what?