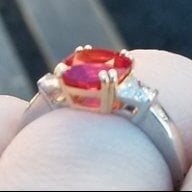 Joined

Nov 3, 2009
Messages

7,589
I am posting this because I am still thinking of another post here but that post has exhausted itself...

Occasionally some PS-ers mention prior issues with alcohol and their battle and long periods sobriety... we all support them.

At the same time, I have never seen a post where a PS-er would talk about battling a drug addiction... having been addicted to hard drugs. Staying clean or trying to get clean.

Are PS-ers different from other humans? Likely, not, and I assume that some people on this very huge forum have had problems with drugs but do not want to mention it. The stigma attached to drugs is way bigger than to alcohol.

In my profession, I see many people with addictions. You learn to be non-judgmental. But when I took my exams, I had this feeling that even some examiners were prejudiced against people with addictions. I hope I am wrong here.

I believe it has to do with the criminality associated with drugs. They are banned, and people have to buy them on the streets, resell, steal, get into debt... you know. Drugs are illegal.

We had the same problem with alcohol during Prohibition. We all have read books, and I believe that if alcohol was prohibited now, we'd have the same attitude to people who drank. Now, people who are battling addictions tell me that they prefer to go to AA rather than NA because no one would think of coming to AA to sell a bottle of whiskey to make a quick buck. NA is infested with dealers who know that they are dealing with vulnerable people and have a chance to make money here.

The point I am trying to make is that banning (and I am not talking about drugs only here - each one can guess which other things may or could be banned) does nothing but creates black market, and black market is the worst thing you can do to deal with the problem.

This post comes from a person who never used drugs, who usually does not drink because alcohol gives her heartburn, who does not own a gun and would prefer not to be in other situations that I do not want to mention here because they always generate hot discussions.

(Here is an example. A well-known physician lost his position because he was caught with a drug on him. He was always functioning well, did well and was in no way a criminal. Another place was desperately searching for a specialist of his profile. I mentioned him but said that he was what we call "impaired physician". "Alcohol?", came the question. "No, (this)", was my answer. "Oh, this... no we can't. Alcohol would be still OK, but this...". And "this" was neither heroin nor meth. It was an addiction, but treatable).

As I have said, this post is not solely about addiction. And I do not want it to sound political. Just an observation from someone who is observing these issues every day. Just the consequences of making one or two more things illegal.