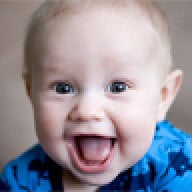 Joined

Jun 28, 2006
Messages

3,960
Last Tuesday someone that I work with from another company on promotions, S, asked me about advertising in our paper. That's not my department and I'm still fairly new, so I asked my boss who to forward the inquiry to. He told me to send it to B so I forwarded the email on to him. We knew that B wouldn't handle this situation, but he's a manager and would know who to forward it on to.
I spoke to S yesterday about something else and asked if anyone had contacted her about her inquiry. She said they hadn't so I promised to follow up for her. Since B had never responded to my email I didn't know who he'd forwarded the message on to, so I called him and left a voicemail saying "Hey, S hasn't been contacted yet about that message I forwarded to you last week. When you get a chance call me and let me know what's going on with this. Thanks!"
I mentioned to my boss what was going on because I like to keep him abreast of problems that I encounter and what I'm doing to resolve them.
Today I get this email:
Next time you try to hang me with my boss, I strongly suggest you contact me first. Your original message was forwarded to the appropriate sales people. The implication from you is that I failed to respond, which is not the case. Furthermore, anything related to the retail sales staff should first be directed to the retail sales manager, R. In R's absence, I will be glad to help.
-B
I don't even know who his boss is! It was definitely not my intention to tattle on him and get him in trouble with his boss! I sent him back an email apologizing saying that my ONLY intention was to make sure that S received the information she had requested and assuring him that I hadn't contacted his boss.
I forwarded my boss the email that he sent me, though, because I really couldn't believe that he would respond like that. Apparently his email really pissed my boss off and he forwarded it onto a whole lot of higher ups (B's boss, my boss's boss, the GM, the owner...)

. I feel like this whole thing is so blown out of proportion and I feel awful. I never wanted to get anyone in trouble!