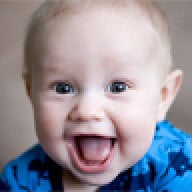 Joined

Jun 28, 2006
Messages

3,960
I have a coworker who is always trying to screw me over. I can''t stand her!

A few minutes ago she sent me an email, which she copied my boss and my boss''s boss on, saying how concerned she is with the wording of something that I put in the paper advertising a fundraising promotion we''re doing.
She gave me the exact wording!!!

My boss and his boss both can''t stand her either and they know I didn''t do anything wrong, but it still drives me crazy!
She acts like she''s the sweetest person, but it''s all an act and unless you work with her on a regular basis you''d never know.
I could understand if this was someone close in age to myself, but I''d expect someone who''s in their 60''s like this woman to be a bit more mature!