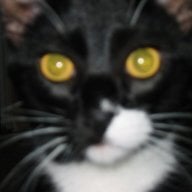 Joined

Jul 2, 2008
Messages

1,667
I got some sort of bacteria/infection/parasite. I won''t know for sure what it is until the doctor gets results from some tests. I won''t into details, but let''s just say that I''m so dehydrated that the nurse who drew my blood for tests today couldn''t find my vein and had to poke around in my other arm (and I''m always told I have "great veins" when I have my blood drawn).
SO did not propose, and I knew he wasn''t going to, but there were about 1 million romantic moments during the trip that would have been perfect for a proposal. Oh well.
Anyway, so here I sit, taking ANOTHER day off work, drinking Gatorade and trying to catch up with the PS gossip.
What did I miss?!?