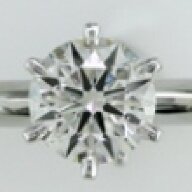 Joined

Apr 26, 2008
Messages

334
Hello I am hoping to get some ideas/input for hosting a baby shower. My friend is having a baby and I offered to give her a baby shower...problem is that I have no idea what to do. I have never been to one so I am asking for your help please.

It is on Saturday April 25th at the club house in her condo so the location is picked already.
Food has been taken care of too.
Evites have been sent out and we are expecting about 50guests.
Decorations are taken care of already too.

I am thinking of doing about 5 games....looking for something fun was thinking of
1) Measure around the mommy
2) See who knows the most things about the mommy
3) Any ideas are welcome
4) Any ideas are welcome
5) Any ideas are welcome

For prizes am going to get gift cards to itunes, blockbuster, etc.

What else do I need to take care of''? Is there anything special that I need to do for the mommy that day? Please help I want to make sure I don''t miss anything.

Thanks in advance

Any ideas of favors?