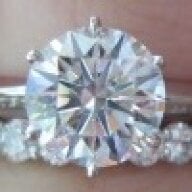 Joined

Jan 29, 2007
Messages

5,497
I have an etiquette question - are you supposed to have a baby shower if it''s your second baby?

I have a friend who is pregnant, and her older child is 2. I think that she is expecting for me to throw her a baby shower. I thought that it was in poor taste to have a shower if you already have a child, because the assumption is that you already have a crib, stroller, etc. However, when one of our other friends had a 2nd baby, this same pregnant friend threw her a shower, and when I asked her if that was normal, she said, "well, I wanted to throw her a shower anyway," so she did.

Anyway, I just wanted to ask for your feedback - have the rules changed about this? Do most people have showers for every baby now? Am I supposed to throw my friend a shower?

Thanks!