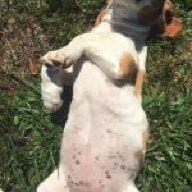 Joined

Dec 27, 2013
Messages

2,740
So cute!



Baby Pangolins Who Are The World's Cutest Artichokes.

http://www.boredpanda.com/baby-pangolin-facts/
Not sure what this cute little critter is? Then let us introduce you to the pangolin. They've been around for about 80 million years and they're the only mammals in the world that are covered in scales. Their tongue can be longer than their bodies and they can also let off a foul-smelling odor like skunks when in danger. The word 'pangolin' comes from the Malay word 'pengguling', which means "rolling up". This is a reference to the pangolin's habit of rolling into a ball like a pill bug whenever they feel threatened.