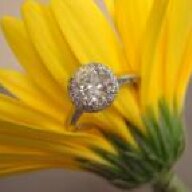 Joined

Feb 9, 2011
Messages

87
I tried to search on this topic and didn't find too much. I saw a few posts on "sweet spots" and average carat size of engagement rings but not too much on color and clarity.

Many previous posts suggest the average size is growing in the US to about .75-1 carats (most likely larger on PS). But does that mean the color/clarity is staying the same and people are able to afford more? Or is there an emphasis on size and stones are decreasing color and clarity to reach a larger carat size?

I know this can be cultural and personal as for preferences but just curious, what do you think is the average color and clarity of engagement ring diamonds?

Edit: there was a post from 2003, and I'm assuming there has been significant changes since.