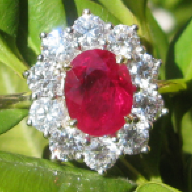 Joined

Aug 15, 2004
Messages

5,537
Do you prefer Soft Touch (with the big soapy pompon things) or the Touchless variety? Why? Also, what level of wash do you usually choose?
I'm in Oklahoma dust is my usual enemy. With this, I usually choose the Soft Touch and the cheapest wash ($6). Today I couldn't stand it anymore and pulled into the car wash. Hubby had taken the car on a 1400 round trip jaunt and it was covered with bug splat, tire well junk, and some bird poop as the frosting on the cake. I had asked him to wash it, but he "hadn't gotten around to it yet."
So I gave the guy $9 to have the full monty. Car looks good, but it got me wondering what others do.