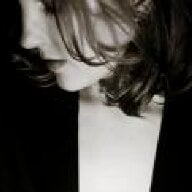 Joined

Nov 2, 2006
Messages

10,541
http://www.boston.com/lifestyle/green/greenblog/2009/03/childrens_bath_products_tainte.html?p1=Well_MostPop_Emailed3
Children''s bath products tainted with probable carcinogens
By Beth Daley, Globe Staff
Dozens of children's bath products sold across New England are tainted with chemicals the federal government say are likely carcinogens, a new report by the Campaign for Safe Cosmetics and the Alliance for a Healthy Tomorrow say.
Despite label claims like "gentle" and "pure", the bath products can contain formaldehyde and 1,4 dioxane that the federal government say "may reasonably be anticipated to be a carcinogen." Formaldehyde can also cause skin rashes in children. Lax label laws do not require the chemicals to be listed on product labels. The U.S. Consumer Product Safety Commission says that "the presence of 1,4-dioxane, even as a trace contaminant, is cause for concern."
The Campaign for Safe Cosmetics commissioned an independent laboratory to test 48 products for 1,4-dioxane; 28 of those products were also tested for formaldehyde. The lab found that:
• 17 out of 28 products tested - 61 percent - contained both formaldehyde and 1,4-dioxane; these included Johnson's Baby Shampoo, Sesame Street Bubble Bath, Grins & Giggles Milk & Honey Baby Wash and Huggies Naturally Refreshing Cucumber & Green Tea Baby Wash.
• 23 out of 28 products - 82 - percent contained formaldehyde at levels ranging from 79 parts per million (ppm) to 610 ppm. Baby Magic Baby Lotion had the highest levels of formaldehyde.
• 32 out of 48 products - 67 - percent contained 1,4-dioxane at levels ranging from 0.27 ppm to 35 ppm. American Girl shower products had the highest levels of 1,4-dioxane.
The study is the first to document the widespread presence of both formaldehyde and 1,4-dioxane in bath products for children.
A spokeswoman for Johnson & Johnson, Iris Grossman, told USA Today that the company''s products are safe and meet or exceed all regulations.
Formaldehyde is banned from personal care products in Japan and Sweden. The European Union bans 1,4-dioxane from personal care products and has recalled products found to contain the chemical. But unlike many other countries, the U.S. government does not limit formaldehyde, 1,4-dioxane, or most other hazardous substances in personal care products.
"The reality of today''s world is that we, humans, have contaminated our environment and poisoned ourselves. Not intentionally, but due to our industrial ingenuity, our carelessness, and our unwillingness to study and regulate what we expose ourselves and our environment to," said Dr. Sean Palfrey, a pediatrician at Boston Medical Center and former president of the Massachusetts Chapter of the American Academy of Pediatrics.
Many products tested by the Campaign, including baby shampoo, bubble bath and baby lotion, contained both formaldehyde and 1,4-dioxane, as well as other toxic chemicals.