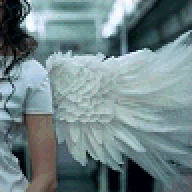 Joined

Jan 20, 2006
Messages

3,786
Last night I had a great night planned..
(before you keep reading I don''t want you to freak out, I did get damage but it could have been su much worse...so I''m ok)
My mom is in town an we were inviting some people over for dinner. I went to the gym and was in a great mood!. As we were getting dinner ready I decided to go to the car because we left something there.
As I''m walking outside I see my neighbor''s girlfriend walking to her house (they live next door to me) with her rottweiler. He is a big dog....maybe 2 years old (beatiful dog) and probably weighs about 120 lbs....
As I see them I decie to take a shortcut through the grass to avoid being so close to them in the same sidewalk (the dog always seems a bit out of control, always pullin on his leash, jumping on the windows growling everytime you walk by their house (I have to walk in front of their house everyday)...so out of precaution I moved away....
then all of sudden I hear her screaming, the dog growling, I turned aorund and he''s running towards me. Next thing I know I''m covering my face and he has my arm.....I actually felt his teeth sinking into my skin and breaking it...

. I was screaming and he kept biting harder and tugging my arm side to side.
He finally gets off of me (I think the girl''s boyfriend came outside and grabbed the dog)....Istart freaking out...I see my arm (left, upper arm) and I see skin/fat coming out and blood running down my arm....I don''t deal well with blood at all!!!!!. Anyway, I came to my house to tell my mom and the guy rove us to the emergency room.
After about 5.5 hours there (I don''t know how they call themselves ER but they''re SO slow and rude!!!!!)...the doctor came and gave me 11 stitches in three different lacerations. There are also some puncture wounds but those can''t be stitched. The ER nurse called the cops and I filed the report. Animal control has been advised and they will call me.
I''m in pain..coulnd''t sleep last night. They gave me an arm sling so my arm satys still (it''s still bleeding)....I''m taking antibiotics and pain medication and I will call the dog''s vet to ensure that dog is healthy (the owner said he was, but I want to be sure)
Here is where I need you guys.....
I don''t know what to do. I''m a HUGE animal lover.....so my heart is breaking and I know accidents do happen. But first of all, the by-laws of the community state that no dogs over 30 lbs are allowed. Second, if you''re going to have a large/violent breed you need to take all the necessary steps!!!!!!...have them trained (and I don''t mean just puppy training at a pet supermarket), have them wear a muzzle...I don''t know!. I was lycky, the doctor said...the wounds are very deep but there is no muclse or nerve damage...thnk God!!.
The cop said animal control was probably going to ask me what I wanted to do...and I just don''t know. I couldn''t forgive myself if I didn''t do anything and this dog attacked another person, or a dog (like my precious min. schnauzer!) or God forbid, attacked a child!. There are always kids running around here and little dogs walk with their owners all the time (me included).
I''m getting all kinds of diffrenet reactions from family and friends...some say I should take legal action against the community''s management company for not enforcing their policies, or legal action against the neighbors (he''s homeowner''s insurance would be responsible) and some say don''t do anything. I''m still in such shock that "I just don''t know. In one hand I feel bad for them...an for the dog...but in the other hand they ARE responsible...they didn''t train thier dog, the dog had a regular chain and no muzzle...and the owner had no control over her dog. Then, I adore dogs and the thought of a dog being put down breaks my heart...but my dad says once a dog acts like this they''re already a danger to society and they at least should be kept away from this type of comunity...
I have no idea how my arm looks like or how it will heal....
I''m in shock, in pain, heartbroken and still nervous

I keep hugging my little dog because usually I would have taken him with me if I go outsie even for a second (so he can take a quick pee break)....this time I didn''t take him...thnak God!!. I know he would have tried to defend me (he is a small dog with a big dog heart!)...thank God I didn''t take him...
Wha do you guys think I should do?
M~
(sorry for the mis-types...i''m only using one hand...)