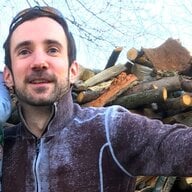 Joined

Dec 27, 2011
Messages

245
Hi everyone. Thanks to you who have helped me in the prior few days. I am now planning to purchase a 16" freshwater pearl necklace (and probably also some freshwater button earrings or smaller round studs). I was initially thinking about branching out from PP, when I remembered the 20% black friday sale (I have emailed PP to ask them to re-add me to their mailing list). I was thinking about the following necklace, in 16" (my beloved is very petite and rather thin - so I thought 16" would look better than 18").
https://www.pearlparadise.com/p-100-65-70-mm-white-freshwater-pearl-necklace.aspx
My question is might anyone be able to dig me up a thread link to see someone who has purchased this PP strand? It seems a popular necklace, and I would just love to see how it looks on the neck. For $80 (after 20% off) it seems like a nice bang for the buck. Also, I was thinking of just going with the AA quality, as the recipient is by no means a perfectionist, and will certainly not care in the difference between AA and AAA.
Thanks so much for your assistance!!!!!