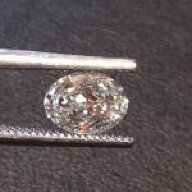 Joined

Jun 9, 2011
Messages

203
Cute or antiquated? (or both?)
My BF wasn't really planning on it, but I kinda hinted that my parents would probably appreciate it (which, they will. Plus, I'm not very formal or sappy, but I do find it romantic!), so now he is planning on it - this weekend. I guess it's just a formality because I know he's asking them, and I told my dad he better be nice and say yes!, but I do think it's sweet that he's doing it.
Just wondering what other peoples' thoughts are on their significant others asking for "permission"