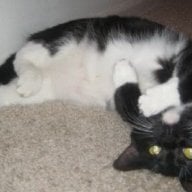 Joined

Nov 12, 2008
Messages

667
...attend a ballroom reception, or country club reception?

I know this isn''t totally a LIW topic, but it''s still related to wedding planning!

Important to note this would be a summer wedding, ideally 80 degree beautiful weather.

Option 1: Country club with almost a "colorado lodge" feel...glass windows overlooking the golf course, wraparound veranda for cocktails/hordeurves, beautiful stone fireplace, wood accents, buffet dinner. Laid back yet elegant, summery, warm. Incorporates outdoors through veranda/view.

Option 2: Ballroom. More sophisticated, formal, with seated dinner, sprawling centerpieces, that sort of thing. Tall vaulted ceilings, beautiful lighting with sheer drapery over the dance floor.

Which would you rather attend?