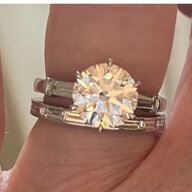 Joined

Mar 31, 2018
Messages

7,203
Question. Since Covid 19 is airborne should we keep our windows closed?
From what I understand
@missy
it is safe to be outside....as long as we keep a wide distance..at least six feet away from another person. I would definitely stay more than that...I will cross the street if I see another person outside. I haven't even been in front of my house but I go into my screened porch which is pretty much being outside...I also go into my back yard to walk Bailey..I think it's airborne in a building because you can walk through a cloud if someone coughs. It can't travel across a street or even ten feet so an open window would be safe...
@MakingTheGrade
What do you think?