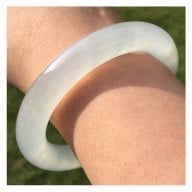 Joined

May 1, 2009
Messages

3,250
I am because...
- having lived through the SARS period in Singapore, I still remember what a scary time it was.
- I think the actual number of infected is far far higher than reported, simply based on how many tourists from Wuhan visiting other countries have the infection, and how infectious the virus appears to be... given the number of Chinese tourists that visits Singapore, I expect the number of infected in Singapore to go up...
- It feels like the Chinese government missed the golden period to control the infection... if they had taken more serious measures a few weeks ago, I think the situation would be under much better control now

The good part is that many countries have learned from SARS and already have a suite of measures in place that will hopefully serve well this time round

Also unlike SARS the deaths from Wuhan virus that have been reported so far are mainly the elderly or those with underlying medical condition. Not implying anything but simply that if we take good care of our health then chances are better than for SARS when it was the young and healthy that were the most strickened by the virus i.e. pretty much nothing you can do.