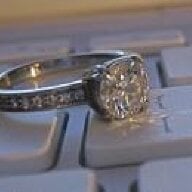 Joined

Dec 18, 2005
Messages

1,000
vc10um|1350928515|3290294 said:

Dancing Fire|1350925651|3290272 said:

Mayk|1350902989|3290085 said:

I'm preparing myself for the "spin" on Lybia... the death of our ambassador, the very long delay in calling an act of terror "an act of terror" and more importantly the justification to have our people in Lybia with bismal protection. What justifies putting them in the line of fire and then not protecting them... I've heard it spun so many ways by the media I can't stand it.. bottom line.. it was an act of Terror on 9/11 (hello people they like to anniversary this date.. it was a big day for them to see the US lose so many lives) and they will continue to target this date for attacks.. along with other insignificant dates to kill Americans.. we are TARGETS...no matter what anyone would like to think and how the President (present or future) plans to protect us is of the utmost importance to me!

people like my daughters don't know what's going on in lybia,but they do know how much it cost to fill up their gas tank and how hard it is to find a job.

DF, why don't you just buy your girls electric cars???

In all seriousness, though, if you want to talk gas prices: THEY.WILL.NEVER.GET.BETTER. Oil reserves are in decline. Authorities estimate we hit peak oil production sometime between 2007 and 2010. Any new oil finds are not "easy" oil. It is oil that takes massively expensive equipment, dangerous drilling, ridiculously expensive refining...etc, etc, etc...to turn it into usable gasoline. And right now it TAKES a gallon of gasoline to MAKE a gallon of gasoline. At what point do we say enough is enough!!??? So, unless you want the government to subsidize either oil companies or gasoline itself (which, obviously, YOU wouldn't, right???) there's really never going to be relief. And it has NOTHING to do with who is or who is not President.

As far as finding a job goes, this country has encouraged high school graduates into 4-year degree programs for FAR too many years. College is not for everyone, and the job market can't handle the number of people who are now over-educated and over-qualified. But trades? They are HURTING for people. Plumbing. Electrical. Masonry. They ALL need people. Some of them desperately. Not that it helps your daughters, but again, this isn't something the President can take care of! Companies have learned how to operate in new ways with less staff than ever before. The stock market has rebounded. Corporations are turning out record profits in terms of percentage of our GDP. And yet: they're not hiring. No one, not even the President, can force companies to hire workers if they don't feel they need them. The only thing he can actually do is create more government jobs...and, again...YOU wouldn't want THAT, right???
I find it interesting the excuses now used for gas prices as opposed to 5 or 6 years ago when Bush was president. Back then we were told prices were high (albeit, about half of what they are now) because GWB was "greasing the palms of his oil cronies and sucking up to Saudi sheiks". NOW however, at nearly $4/gallon, it's due to speculation, oil reserves and a host of other reasons that have absolutely NOTHING to do with the president.
Agreed. The president can not force companies to hire but he CAN create an environment that promotes hiring (although Obama still continues to claim HE "creates jobs"). The oncoming fiscal cliff coupled with Obamacare tax penalties isn't exactly incentivizing employers. And let's not get into the Republican "stalemate" because as we all know, the president's own budget garnered a big "goose egg" in the Senate with a 99-0 vote. Doesn't exactly inspire confidence in the real job creators, does it?