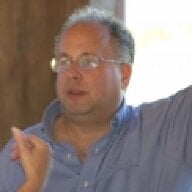 Joined

Jul 6, 2004
Messages

5,962
Wondering...
I peeked at the "Around the World" area first before posting here. It's pretty dead there, isn't it.
I'll start, noting three things.
The
first
has already happened.
My 16 year old chose me over my wife (no accounting for taste, I say) to be interviewed about recollections of that day. That was special, to recollect that with him. It was a school project.
Second
...this Sunday & Monday, for both pleasure & business, I'll be in NY, and Sunday evening, though lots is going on there as a 9/11 recollection, I'll be seeing an off Broadway bit of theatre: Freud's Last Session. It's on the one hand, not designed to touch on anything particularly concerning terrorism or the horror of the day. On the other hand, it should engage questions concerning whether or not there is a G-d, so maybe it's apropo after all. A link is here:
http://freudslastsession.com/
Friends welcome! (Props to Bee, who in this thread:
https://www.pricescope.com/community/threads/holiday-in-new-york-tourist-tips.165299/
, mentioned BroadwayBox for a discount).
Third
...my rabbi is joining with others, particularly of the Muslim faith, and also the Christian community, on a "multi-state campaign," culminating in a rally I hope to go to in Frederick, MD, on 9/25. I believe the programming will be detailed at his developing site, Clergy Beyond Borders, here:
http://clergybeyondborders.org/
and I hope you'll join me in wishing this endeavor well.
So, how about you?
Ira Z.