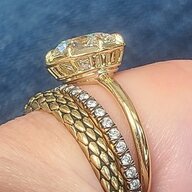 Joined

Apr 20, 2017
Messages

3,000
I consider myself spiritual in that I don't need answers for everything. I trust that there is a reason for it all, and there is something much much larger than me.

Spirituality has always helped me through tough times. I need it on a primal level.

I am also religious but not dogmatic. I have no need to convert or judge anyone. Religion for me coexists with my own spirituality but I definitely believe they can be mutually exclusive.