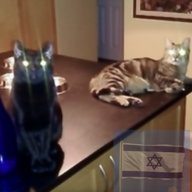 Joined

Jun 8, 2008
Messages

51,886
I am sensitive. I don't think I am too sensitive but I am sensitive and in tune with others feelings and also I am intuitive. So I usually get how someone is feeling even before they know it sometimes.
Here's a quick quiz if you're interested.
http://hsperson.com/test/highly-sensitive-test/
Sometimes it is a drawback and unpleasant and I wish I could be less sensitive. Being sensitive means I reflect a lot on things and worry about many issues and am emotionally reactive. I cannot tolerate violence even in movies or tv let alone real life. It makes me physically ill. I cry easily but I also recover quickly and this is who I am and I cannot change that very much. The good is that I am empathetic and perceptive and I am a supportive friend who is there for you no matter what. So I accept being sensitive and do the best I can with it.
I am wondering where PSers fall on the sensitive scale. My feeling is we have many sensitive individuals here who are highly attuned to their environment.
http://calvinandhobbes-daily.tumblr.com/post/19577066756/ch-baby-raccoon-storyline