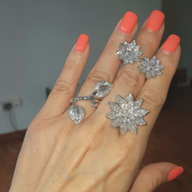 Joined

Oct 5, 2006
Messages

9,927
Hi all,

Could you help me out with something?

I''m currently considering upgrading with a vendor that I''ve bought from before. They say they''re prepared to take in my previous purchase, but would not be able to give me the PS price (the price I found after having done a search on PS) or something similar. So, the purchase price of the new item would be significantly (a few thousand dollars) higher than what''s shown on PS.

That doesn''t seem right to me! It''d put me in a disadvantageous situation and in a way I''m kind of "punished" for having bought from this vendor before and seems to defeat the "upgrade policy" spirit. Surely, PS discounts should work the same way regardless of whether you''re buying the item new or whether you''re trading in an item previously purchased from the same vendor?

Could you help me to understand, particularly those who have upgraded with a PS vendor(s) before?

Thanks.