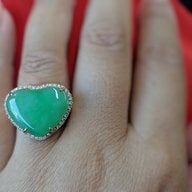 Joined

May 17, 2014
Messages

3,831
Oh hell no. I think we should just accept that people are going to die from this or its aftereffects and not beat our breasts in faux mortification for all the young people who are now dying in hospitals, for all the little kids who are experiencing horrific issues, for all the elderly who continue to die. I have no problem at all with mother nature clearing out the overload of homo sapiens who are driving so many other species to extinction. When all those who are hiding emerge from their basements, the world just might be a better place.
I'm a bit thick this morning! Are you being sarcastic?
Or are you genuinely ok with this being a "survival of the fittest" thing cuz your previous posts made it sound like you weren't?