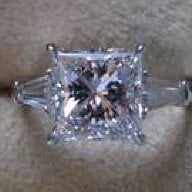 Joined

May 1, 2006
Messages

1,260
I've done some searches for appraisers in No. VA and have come across:

Pete from Quest and Martin Fuller in DC

My question is, does anyone know of one in just No. VA? Traffic is bad enough but I get so stressed driving into DC that if possible I'd like to stay in No. VA.

I'm a bit hesitant to use Quest (never had problems with them polishing things) but read while searching appraisers that there's been a lot of comments such as: "others have had problems as of late" and "growing pains"