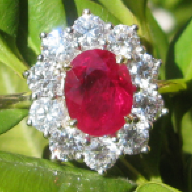 Joined

Aug 15, 2004
Messages

5,537
Anyone want to play??

Here are some manageable guidelines: someone posts an adjective (descriptive word such as scary, blue, patriotic) and then respondents hit reply and QUOTE to the adjective, and then posts a noun (person, place, or thing that they believe the adjective describes). Use your imagination. For example:

Adjective: blue Noun: velvet

Adjective: blue Noun: Amy Winehouse

If someone wants to post a new adjective (green apple) just go ahead and post it. We''ll know which noun (red apple) the replies go to by way of the quote! Let''s have some fun and showed our warped sides!!!