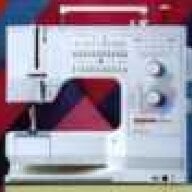 Joined

Jan 24, 2003
Messages

1,948
The FBI has asked Apple to create technology that would unlock the San Bernardino terrorist's phone. A U.S. District court judge has ordered Apple to comply. Apple CEO Tim Cook has published a letter at apple.com explaining why they will not.
http://www.apple.com/customer-letter/
Basically, creating this technology opens the door to unlocking any iPhone. Apparently this was possible before 2014, when a physical component could plug into an iPhone for data extraction by law enforcement with a search warrant. But with the new operating software, phone data can only be accessed by a person having the passcode. After 10 unsuccessful attempts, the phone erases its data.
Should the privacy of our phone data be protected? (In my opinion, yes.)
I have to admit that my first thought was that the FBI should try all of Farook's ten dead fingers on the home button in case he set up "Touch ID."