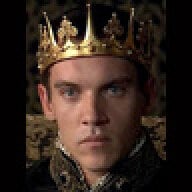 Joined

Jan 21, 2008
Messages

6,186

Does anyone know of a washer/ dryer (one unit) that runs on 110 and hooks to a sink?
I know I've seen two products like this before although they're rare, it was years ago, and I don't remember what the companies' names were.
Anyone know of anything?
I'm going to the laundromat because my new place doesn't have a washer and dryer (and they won't allow me to hang a clothes line, cause I'd just wash my clothes by hand and hang them up outside- but can't) and I can't tell you how much I hate the laundromat.
It's expensive, it's a trip I have to take that I otherwise wouldn't, it burns other people's soap (people use five gallon buckets of perfumed detergent, ugh) and dirt into my clothes. I'm pretty much allergic to the chemicals. So, to me, I can't stand the smell of the clothes, can't stand to wear them, don't want to even be near them.
I still would find a way to get out of it but SO insists it's necessary. This is the one thing I don't like about my new place.
Thanks for any information.