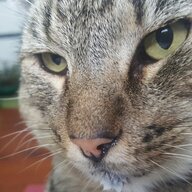 Joined

Apr 30, 2019
Messages

3,891
We are allowed off our property each day for one hours exercise, and essential food shopping once a week. It's government driven. Apart from the odd emergency shop visit, such as the one I did to a small corner shop a few miles away last week for wine. That was definitely an emergency!

All non-essential businesses have been closed here for a while - this is the third week. There are only food shops, pharmacies & Doctors open. Essential workers are working, but everybody else, where possible, are having to work from home or close. We live in a small village & everybody has managed to relocate work to their homes, with the exception of a Doctor. The government are financially supporting people with 80% of their salary whilst they can't work & employers, where possible, paying the other 20%.

The social distancing thing here has been enforced quite hard & new laws passed to allow patrolling police to stop you & ask where you're going. This weekend was tough in the cities for people in apartments, as the weather was hot & people went out to parks. They mostly did maintain distance from other groups, but were sent on their way by police & park gates were locked. It's strict, but the effects are expected to start showing over this next week with cases & deaths dropping.
We are very similar in NZ
I don't think we are tough enough
I know its hard for people with no yards but in my town everyone has a front yard and a backyard
If we can stamp this out and everyone stays home like we are told we will all survive this
i think of Ann Frank and how much better of we all are