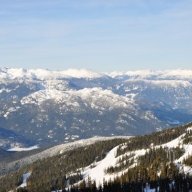 Joined

Jun 19, 2008
Messages

2,107
I''ve had eczema since I was young. Used to be in patches all over my body, but I outgrew most of it. Usually my hands will get really dry during the winter, but lately my hands have gotten really bad. It''s definitely eczema - itchy, red, swollen - pretty much disfigures the skin. It''s not near my e-ring (the only ring I wear) so I don''t think metal allergy is the problem. This is just starting to drive me nuts, and I''m tired of having to rub medicine in all the time. My dad gave me a sample yesterday of a creme his dermatologist prescribed for his eczema and it''s helped a little bit over the past 12 hours.

I searched the threads, and there''s only one or two that are a few years old about eczema. I''d just like to see if there''s anyone around here now that has any advice. I''d love some natural remedies, but I do realize that sometimes a medicine may be the only thing that may work. I haven''t started the pain-staking trial and error yet of removing things out of my routine to find out what the trigger is. But I just don''t know how that would work, because I haven''t changed anything in my routine for a long time.

So does anyone have any specific triggers that cause them to break out - things you ingest or come in contact with? Or any solutions you have for calming the itch and making the rash go away? I already use fragrance free everything - beauty products, laundry detergent. Only thing that isn''t is the hand soap at the sinks - still using regular Dial, but it''s been that way for a long time, and I haven''t had these problems until it flared up really badly recently. Seems to be spreading too - was on only 1 finger on the right hand, now I have it on 2 on the left also.