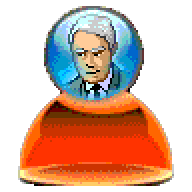 Joined

May 25, 2003
Messages

48
Furthermore: Thanks for the advice, will definateley check out a rough grading course soon!
In the mean time: Is there anyone on this forum who is based in the U.S., and has recent experience importing rough into the U.S.A?
Just wondering what you paid in IMPORT FEES, DUTIES, or TAXES, etc.
Trying to get through to the customs dept. to get straight answers sounds like a nightmare.
Considering the plethora of wisdom I''ve seen here on the forum, I am hoping someone here has done it and can shed some light on this for me.
-Newbie