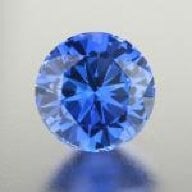 Joined

Mar 11, 2009
Messages

1,746
Merilenda-How are you feeling? I'm so sorry about all your pain and not feeling well. I hope it's passed for the most part now. I'm so glad you have a supportive fiance to help you!

I was up 1.0lbs yesterday, but that was pretty expected and I started my high protein, low carb eating today. I'm still following WW and not cutting out carbs completely but going to try to watch my intake of them for a while and stick with high protein and see if I get anywhere. If I don't I may resort to some other major form of dieting but I'd prefer to still be able to eat a sandwich here and there.

I went and saw my ENT doc this week because I've been on 7 courses of antibiotics in about 3 months. Every time I get well and then start up going outside for my walks...I'm sick again. Turns out the medicine I'm on for Grave's disease has screwed with my white blood cells (per some blood work) and I'm completely unable to fight off infection. So, now I'm going a little early to my routine check up with my endocrinologist. My thyroid needs to come out, there is no two ways about it but I'm really nearly paralyzed by indecision on how to do that. I have to make a decision between surgery and radioactive iodine. Surgery seems more risky to most people but you go in youre hyperthyroid you come out you're hypothyroid, you have a scar, and about one week later (aside from the scar) life is back to normal. With RAI you take a pill, become the green lantern for a few days and then start the waiting game where it can take up to six months for your thyroid to die off and in that time there can be all kinds of side effects that can last up to a year, and you aren't supposed to get pregnant for one year. For those reasons I'm leaning heavily toward surgery but EVERY doctor I have talked to has told me if I were them or a loved one they would absolutely recommend the RAI over surgery and when I ask why I just get the usual run of the mill risks of surgery. I am so stressed with trying to pick an option.

My endocrine doc has given me about six months to make a decision and I see him Wednesday and I just cannot make up my mind. Both will cause (in theory) weight gain and that's why I've put it off so long but the whole no immune system thing is getting bad to where I'm sick and on meds now almost constantly and when I feel bad I eat....and lots of sugary carbs!

Sorry for the long post. I'm just kinda of a mess with indecision and needed to vent a bit. Hope your weekends have been great!

Hope you're still out there Aryana!