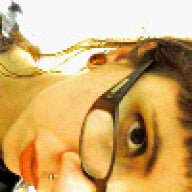 Joined

Jul 26, 2008
Messages

5,348
My DH and I are not TTC (yet) and we track my ovulation to be careful, and abstain during fertility windows. however my usual flow is all over the place and can range from 21 days to over 30.

I had a TERRIBLY short period last cycle (not even a full day, only used 1 Tampon sorry for the TMI)

and I have had sore breasts ALL Month and weird little cramps here and there.

I am about 5 days late this month and took 3 HPT and they all came back positive. I am not sure if they are accurate, because I take advil PM every night to help sleep and I read some drugs like that could give you a false positive, OR the presence of blood or protein could as well (I had a tiny bit of spotting 5 days ago).


I was wondering of anyone else had experience with False positives, could I have had one, or am I expecting?