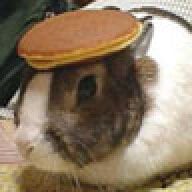 Joined

Mar 13, 2006
Messages

490
My boyfriend was in a car accident this morning. It was very minor - he said he was going about 5mph when he accidentally rear-ended the guy in front of him. Thank goodness no one was hurt!

The reason I''m posting is because he was driving my car when this happened. So he would like to prefer not to go through insurance, since it was such a minor accident and our deductible will most likely be more than the cost of the damages.

However, the other guy is insisting on using his insurance. According to my boyfriend, there is NO damage to my car. And as far as he can tell, the accident did not cause a damage to the other car either. But the other car was pretty beat up pre-accident and already had scratches on his rear bumper. For example, the scratches on the corner of the bumper could not have been caused by the accident.

My boyfriend and I both think that the other guy will use this accident to try to get a new bumper. In other words, his insurance company will try to get the most money out of us.

Will my boyfriend explaining to the other guy''s insurance company help us at all? What do you suggest we do?